Been here close to one year and here's my down and dirty: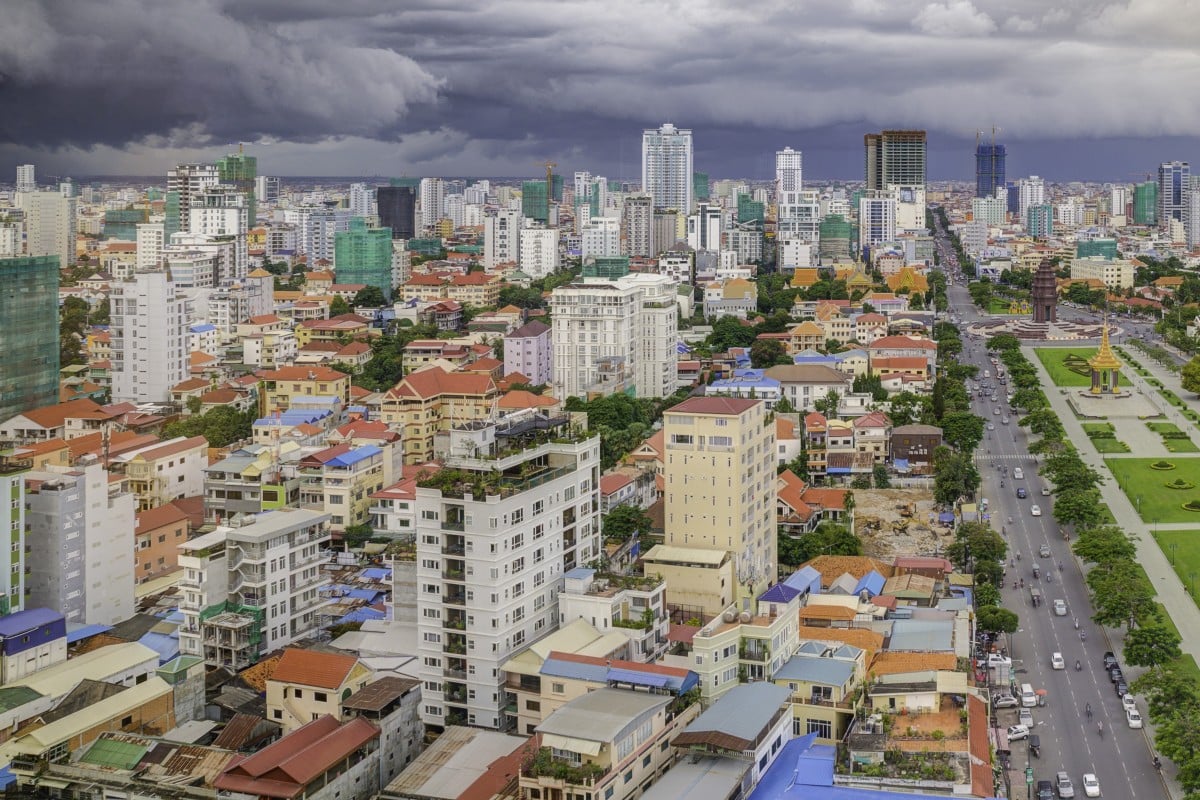 Cambodia pros:
Easy one year visas for retirees( 55 plus). About $300 a year. Multiple entry. No need to leave the country to renew and you can do so ad infinitum. No need to go to the Immigration, either- just drop your passport at a travel agent. Other extensions for non-retirees are also easy. 6 months is common. Done easily thru a travel agent.
Low cost of living. Rents from $100-500 a month. Laundry $1.50 per kilo pressed. Average street meal $2-3
Tuk-tuks across town $1-5. Very easy public transportation.
Low levels of bureaucracy. Easy licenses, permits, etc
You can always find supplementary jobs teaching English. Some $1000 a month average.
All food is edible and quite good. Not as good as Thai but still tasty. Lots of delicious drinks and juices.
Elegant ancient culture with beautiful temples and Buddhist, colonial and modern architecture. Beautiful scenery and urban layouts. Good overall infrastructure.
Low population density, hence, little traffic, no large throngs of people.
Minimum levels of cheating, swindling, " no change", overcharging, etc. Low violent crime levels.
Low noise, air and trash pollution.
Pretty good nightlife with hostess bars, but the ladies cannot speak English for the most part.
A huge expat community with activities and food from all corners of the world.
Low xenophobia and/or racism against Western people.
Private, polite, cultured, quiet, elegant and well behaved people. Not much arrogance or puffed up chests. They leave you alone. Not much class snobbery.
Good and cheap Internet. $6 a month
Phnom Penh is compact and rather small. Can be crossed in less than an hour.
Cons:
Very little English beyond what is necessary for a commercial transaction. Khmer is very hard to learn. If you speak only English, you will have very hard time everywhere if you wish to socialize more.
Not a very good place for romance as the locals are very conservative ala India or an Arab country. Not much dating unless you want to marry. Foreigners who make less than $2,500 a month cannot get married. And marriage ceremonies are very expensive especially for foreigners.
Much less tolerance for age differences in relationship.
The culture is not much into romance, sensuality or friendships. A very practical way of life. Plus, most Khmers do not like to speak to strangers, are reserved, and mindful of own privacy. It's the French influence, I suppose.
Good, well paying (non ESL) jobs are hard to find if you come to work.
Very hot most of the year. As in very. Many establishments don't have A/C. You often eat in the heat, get a haircut in the heat and shop in the heat.
Not easy to make friends with the locals because they are very busy and have almost zero time for you.
Sihanoukville is full of Chinese who often do not even let Westerners into their establishments. They are leaving now, but they made the place unpleasant with frequent crime and racism against non Chinese.
Conclusion:
Cambodia is an acquired taste. You need to come and see how it agrees with you. But it's a very good location to lay one's head and establish a base in SE Asia. Get an apartment to keep one's things in, and to have somewhere to come back to.
If you are a single person, and you like a private, peaceful country where you can be yourself in a quiet way, this is it.